Clean, not Cleaned Out...
SoundSoap is the first professional quality noise reduction solution that's easy enough for average consumers to use and doesn't cost a fortune. SoundSoap is perfect for anyone working with interviews, video projects, iPhone/iPad videos, action cameras, screencasts, podcasts, transferring LPs or cassettes, and more. With just a few simple and powerful controls, anyone can remove clicks and crackles, unwanted hiss, room noise, rumble, electrical hum, clipping, low volume, and other background noise from recordings. SoundSoap can even fix low volume levels and repair distortion from recording too loud. SoundSoap is a must-have tool for easily removing noise problems from your recordings before you share them.
"SoundSoap is easy to use, reasonably priced and allows everyone with a good ear to solve audio problems quickly without forcing them to understand how all the magic works." -
Edit Smarter
, Larry Jordan, Oct 2015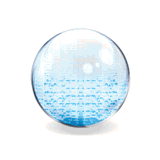 Clean Workflow
SoundSoap works where you work. Use SoundSoap by itself using the included desktop application for Mac or Windows. Or, use it right inside your favorite media editing applications like Final Cut Pro X, Adobe Premiere CC, ProTools, Logic X, Cubase, EDIUS, GarageBand, and others. SoundSoap comes with VST, Audio Unit, RTAS, AudioSuite, and AAX format plug-ins, and is fully 64-bit compatible so you can count on amazing performance in the latest apps.
Fix Common Noises
Fans, air conditioners, traffic, rumbles, clicks, crackles, and tape hiss are just a few examples of noise pollution SoundSoap can help eliminate. And, with its highly intelligent Learn Noise feature, SoundSoap pinpoints the sound you want removed while leaving the rest of your audio intact.
Open and Share
SoundSoap opens most popular media formats, including H.264, MPEG-4, WAVE, AIFF, AAC, and more. When you are finished, export back to popular formats like M4V and AVI on Windows or M4V and MOV on Mac. On Mac, send your masterpiece with one click to popular destinations like Facebook, Vimeo, Email, Messaging, AirDrop, and more! SoundSoap even includes a Batch File Processor to automatically process any number of files.
Pump Up the Volume
Audio tracks too quiet? SoundSoap 4 now features an advanced loudness maximizer to intelligently boost the volume of your audio tracks. SoundSoap's digital signal processing algorithms increase the loudness of the audio without introducing distortion.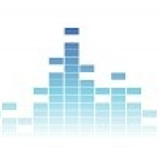 Restore Sparkle and Bass with Enhance
Often a recording needs more than just noise reduction, it also needs a little help to enhance frequencies and tone. Bring back sparkle and depth to your media using the Enhance control.
Fix Electrical Hum
Wiring is a common cause of electrical hum in recordings that can ruin an otherwise great recording. SoundSoap eliminates common electrical hum problems for US and non-US hum types.
Fix Clipped Audio
SoundSoap 4's declipper produces stunning restorations of clipped audio. Automatically fix distortion on audio that was recorded too loud, using SoundSoap's advanced digital signal processing algorithms that detect and restore clipped audio signals. And like the rest of SoundSoap, you don't have to be an audio engineer to make it sound great - just turn it on!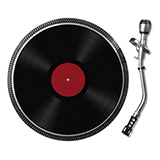 Fix Vinyl Noises
SoundSoap also removes noises you encounter when working with Vinyl LP recordings like clicks, crackles, pops, and turntable motor rumble. If you are digitizing an old LP collection, and want to get rid of the clicks and crackles - take a listen to what SoundSoap can do!
Recording
Record audio straight into SoundSoap - no need for a separate recording application! SoundSoap supports recording to give you a seamless workflow, especially when recording noisy material. SoundSoap supports high resolution recordings, up to 32-bits.
Purchase
Upgrade
App-Only edition available on Mac App Store
Need both VideoSoap and SoundSoap? Send us verification of your VideoSoap purchase and we will send you a coupon code for $50 off SoundSoap - it's like getting VideoSoap for free and $40 off SoundSoap!*

*limited time offer-Soundness edition of SoundSoap
"SoundSoap 4 represents an elegant and affordable solution." - SOS, April 2015
"SoundSoap lives up to its promise of powerful, yet easy-to-use noise reduction for records, videos, podcasts, and spoken-word recordings, as well as basic music-cleaning applications in your DAW. …SoundSoap is an excellent value." - Electronic Musician, Sept 2014