---
---
---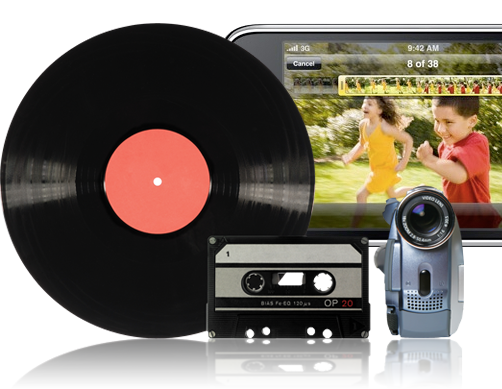 SoundSoap 4 - Clean Audio Noise Problems
Easy as 1-2-3
All you need, Mac or PC
Your Audio Engineer
SoundSoap includes everything you need to record and clean your media files. Open the media to be cleaned, adjust the settings, and share the results. Its that easy! In most cases, only a few mouse clicks are needed for powerful results.
SoundSoap works on Mac OS X or Windows 7/8 as a standalone application or plug-in, and supports most popular media file formats. Used on its own or right inside you favorite media editing software - SoundSoap has you covered.
You own an amazing audio engineer when you own SoundSoap. SoundSoap listens to the audio and intelligently fixes noise problems automatically, preserving the audio you want to hear.
---

"The results were fantastic. No other consumer-level program removes as much noise while still leaving the material recognizable." - PCWorld
Chances are you have run into some sort of undesirable background noise in your recordings. Maybe that amazing video of your kids also captured a noisy air conditioner, or that interview you recorded has a loud highway buzzing in the background. Was a noisy fan sound supposed to be part of your screencast? Have a loud humming sound caused by a bad cable? Maybe you are removing clicks and crackles from an old LP collection or hiss from your audio cassette collection… the list goes on and on. In any case, these noises can be a big distraction in your project. SoundSoap makes rescuing your recordings effortless - no experience necessary!

SoundSoap is the first professional quality noise reduction solution that's easy enough for average consumers to use and doesn't cost a fortune. SoundSoap is perfect for anyone working with interviews, video projects, iPhone/iPad videos, screencasts, podcasts, transferring LPs or cassettes, and more. With just a few simple and powerful controls, anyone can remove clicks and crackles, unwanted hiss, room noise, rumble, electrical hum, clipping, low volume, and other background noise from recordings — including digital video, analog cassette/tape recordings, vinyl LP recordings, digital audio workstation tracks and more. SoundSoap can even fix low volume levels or distortion from recording too loud. SoundSoap is a must-have tool for easily removing noise problems from your recordings before you share them.